College Changes Everything
Reality Changers is a nonprofit organization in San Diego that prepares youth to become first-generation college graduates and agents of change in their community.
Applications Now Open
Are you a high school student who is interested in joining Reality Changers? Apply to enjoy free field trips, after-school tutoring, community service opportunities, career workshops, mentoring, college applications help, scholarship & FAFSA support, and more!
Career Exploration Week
Career Exploration Week is a chance for students to see what real offices and job sites are like, identify interests, practice professional conversation skills, and understand the connection between college and career.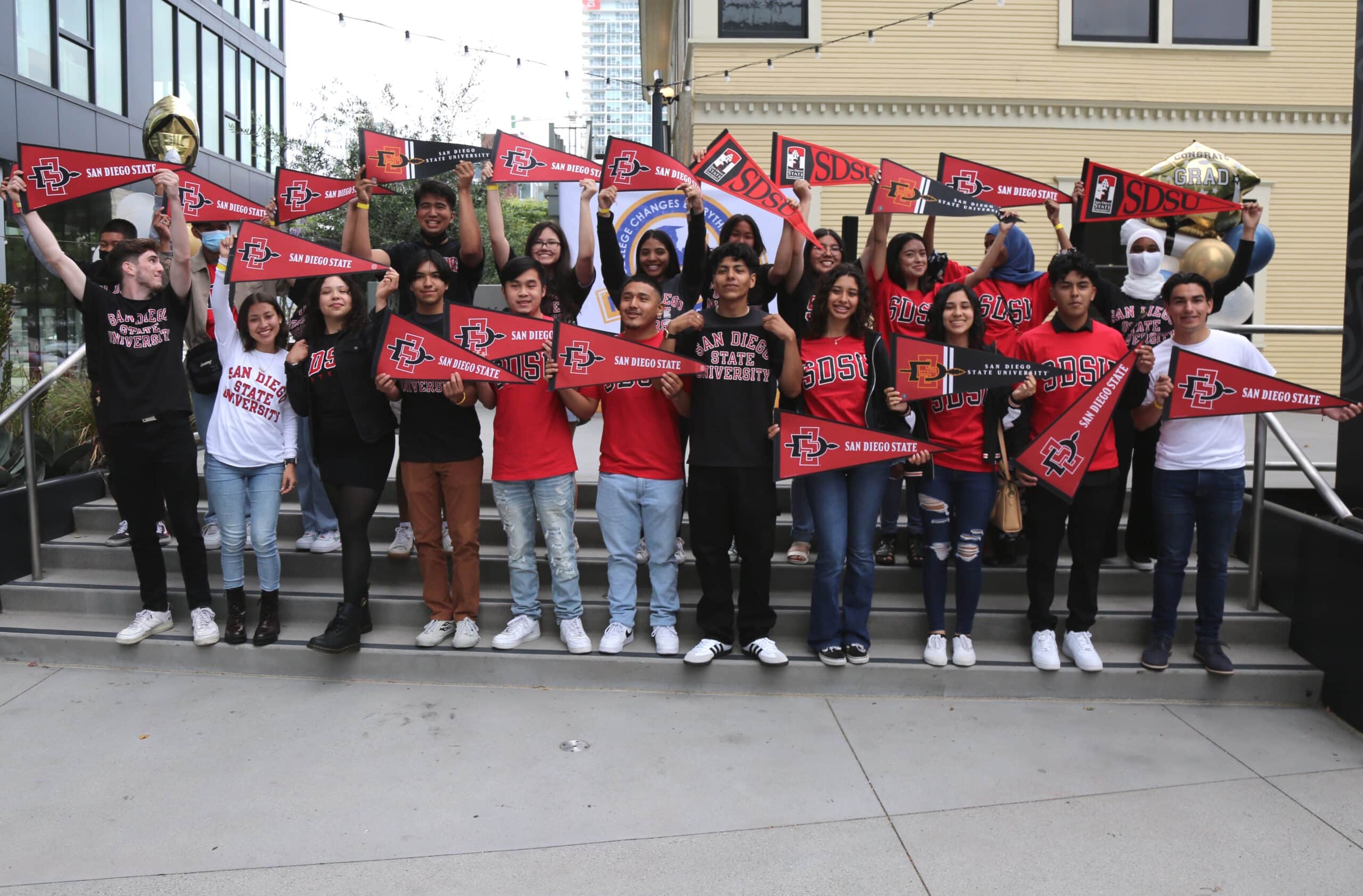 Steven's Story
Get to know Steven, a Class of 2022 high school graduate, who is currently completing his first year at San Diego State University.
Give Monthly
Monthly giving spreads the financial impact of your contributions across the entire year, lessening the one-time impact on your wallet and allowing you to give more over time.
Supporting First-Generation Futures
Reality Changers serves youth who will be the first in their families to graduate from college. Our programs support students from backgrounds that are typically underrepresented on college campuses, advancing equal education opportunities in our region and beyond.
Launching Agents of Change
College makes a big difference for underserved communities. Not only do college degrees open up new career prospects for individuals, but our work builds equity for families and neighborhoods. Reality Changers alumni create change by working, investing, and getting involved in their communities.
Alvaro ('23)
The Preuss School UC San Diego
"Reality Changers shows you that school could change your life, even if you don't think it might."
Karina ('17)
"Reality Changers has definitely been the backbone in my life, in my academics and on a personal level."
Michael ('10)
"Reality Changers taught me how to discover the power of my own story."
YOUR GIFT MAKES A DIFFERENCE
$250
COLLEGE READINESS
Your gift of $250 helps provide individualized, expert coaching to high school seniors for support throughout the college, scholarship, and FAFSA application process.
$100
PROFESSIONAL DEVELOPMENT
Your gift of $100 helps provide career exploration services that connect youth to internships, local businesses, and professional role models.
$50
MENTORING AND TUTORING
Your gift of $50 supports the recruitment and retention of qualified volunteer tutors and mentors who work 1-on-1 with 8th graders, high schoolers, college students, and early career professionals.
$25
SUPPLIES
Your gift of $25 helps provide essential education supplies such as notebooks, binders, paper, pencils, and more.
College Town is a cost-free afterschool and summer program focused on college readiness, academic support, and leadership opportunities for 8th through 11th graders. Students receive tutoring, join field trips, participate in community service outings, and more.
College Apps Academy provides cost-free support for high school seniors throughout the college application process. We help students get into the 2 and 4-year institutions that are the best fit for them, with an emphasis on maximizing financial aid options and preparing for college life.
The Alumni Network helps Reality Changers program graduates meet their academic, personal, and professional goals. We provide individualized services –including coaching, mentorship, and more– to young people in college and beyond.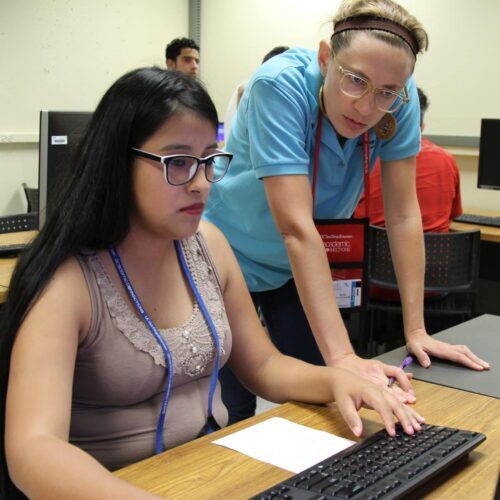 Volunteer
Looking to get involved with nonprofit organizations in San Diego? You can be the person that makes a difference in a young person's life.
Visit
Come see our education center and meet students working to become first-generation college graduates.
Donate
Help youth achieve their dreams.
See How Reality Changers Makes a Difference
Make an impact for Reality Changers by donating your long-term appreciated securities, including mutual funds, stocks, and bonds. When compared with cash donations, or selling your appreciated securities and donating the after-tax proceeds, stock donations allow you to automatically increase your gift and your tax deduction. How to Donate Stock to Charity Stock donation is easier than …
Read More

→